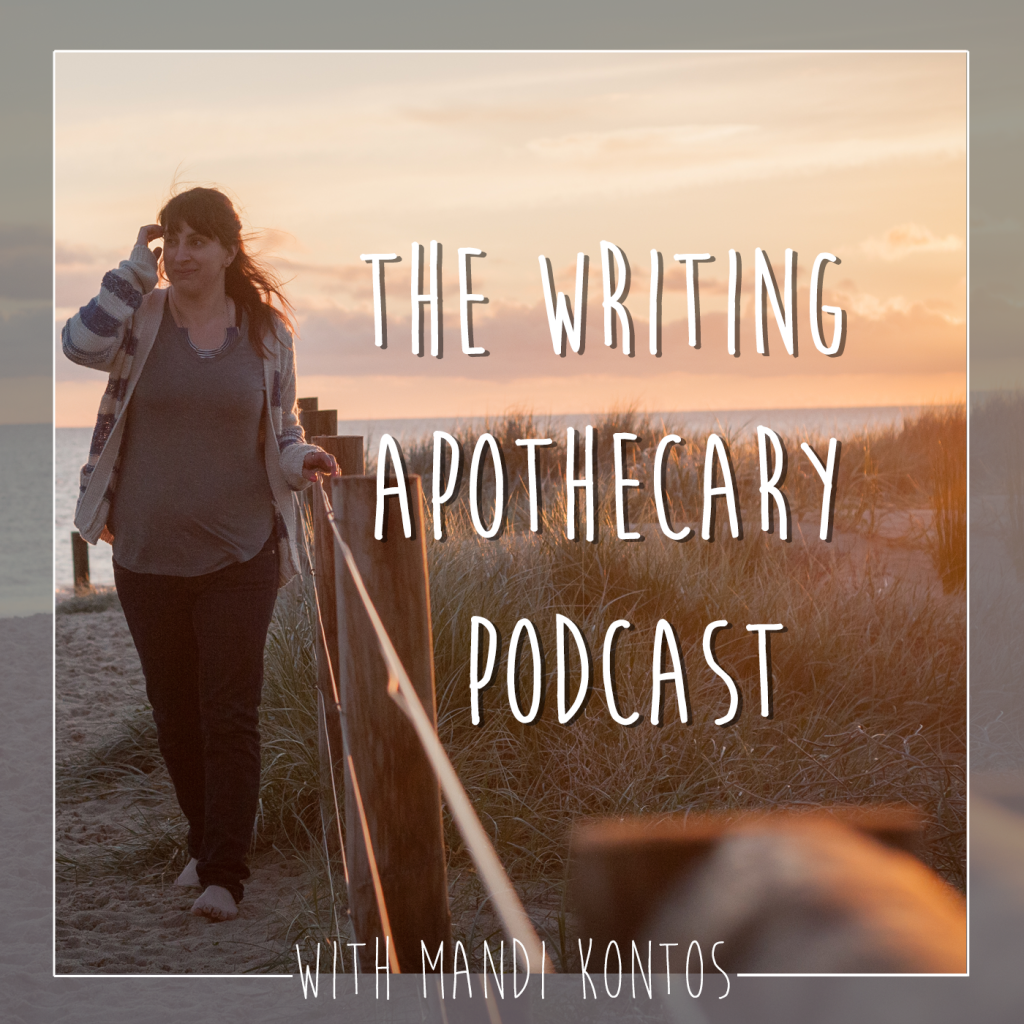 Hello and welcome The Writing Apothecary Podcast.
I started this podcast to help writers gain more knowledge about the writing world and how to better their novels.
I found that with my plethora of degrees I wanted to find a way to help writers learn how to better their writing with tips, tricks and hacks and everything in between when it came to writing. I want to help you get the most out of your story.
On the podcast, I have amazing interviews with aspiring authors, readers and published authors alike, in an array of different genres to give you a perspective that is different from your own.
The Podcast is set up in themes.
Each month we'll focus on something different within the writing parameters with the opportunity to follow more. The podcasts are bite-sized with loads of fun sheets, great tidbits and how-to's to help you out with all of your writing needs.
The month is structured into 3 theory lessons and one amazing guest interview where we chat about the topic and anything else that comes to mind. Writer's veer off course all the time and you'll be able to see just how we get back on course.
Each week there will be show notes that will all be collated down below for convenience and ease of navigation.
I'd love for you to leave me a review on your preferred choice of podcast listening app. I want to help get this podcast out to writer of all ages, all levels and most of all genders and race.
If you've got a topic for me to cover, send me a post-it note to: hello(at)dreamingfullyawake(dot)com If you're looking to be a guest on the podcast, fill out the following form and I'll get back to you in seven business days with a meetup time to see if you'd fit into our schedule.
Be sure to follow the podcast over on instagram too: @thewritingapothecary for sneak peeks and snippets of the show.
You can find us over on: Apple Podcast, Spotify, Google Podcast, Overcast, Castro, Castbox, Podfriend, Podcast Addict, Podchaser, Pod Casts and Podcast Index.
Genre: Interview with Urban Fantasy Writer Lindsay Elizabeth
–
The Writing Apothecary Podcast
Welcome back to another episode of the Writing Apothecary Podcast and today do I have an amazing guest for you this week. As we look at our last lesson on genre we have the most amazing guest on board. Lindsay is such an amazing writer and so sweet. Our chat left me energised and so excited to tackle what was coming up. We chat about her favourite genres and what genre tropes work the best to entice readers.We go on a Nora Roberts tangent that brings us right back to mixing genres and how successful it is once you know the rules and you're able to break them and make something new.I can't wait to see more of what Lindsay has to come, we chat about her novel and the soap opera beginnings that she started with before she added the fantasy element, which is so fascinating. To celebrate our amazing interview, I'm giving away her "Future Bestselling Author" Mug to hold all of your beverages, whether it's tea, coffee or booze. To get a chance to go into the draw, head on over to this post and leave what genre's would you mash together and what their rules would be. For added entries like our Instagram and join our email list.About Lindsay:Lindsay Elizabeth is an author of fantasy with a healthy dose of romance, mystery, and twists. She chronicles her writing journey on her blog and Instagram and runs an online shop with lifestyle goods for fellow writers, readers, and creatives.You can find her here: Website, Instagram,  Twitter,  Facebook, Pinterest.You can buy her merch made with creatives in mind at her Etsy Shop.Tell me what did you take away from this week's lesson? I'd love to know.Also, I would really appreciate it if you took the time to rate and review the podcast it helps people find our community and gets the podcast out into the world a little more.Want exclusive behind the scenes and early access to episodes join up to the mailing list over here.If you're looking for a cheerleader for your writing, then head on over to https://dreamingfullyawake.com/work-with-me/ and let's have a chat about how we can work together to get your writing on track.