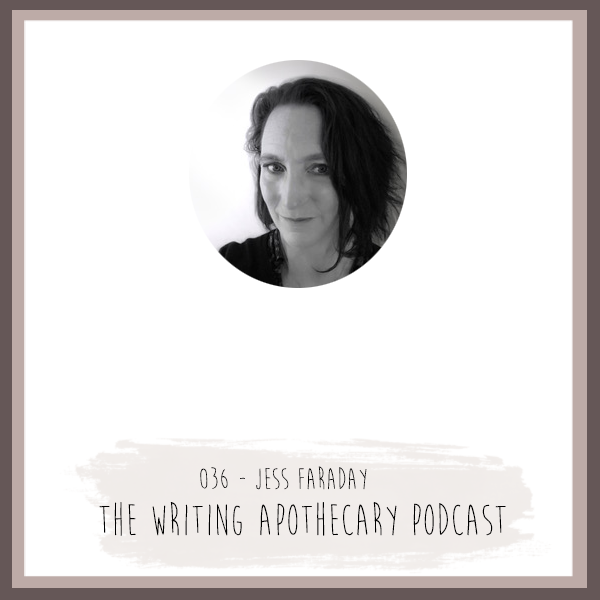 Revisions: Interview with Suspense Author Jess Farady
Welcome back to The Writing Apothecary and our interview for revision. Today's guest is published author Jess Faraday and we talk about all things revision. As a traditionally published author she has a different take on revisions and an important one.

In today's chat we talk about:
First drafts
Time between revisions
Looking as aspects
How to flip the revisions on their head
And some great nuggets on when to revise.
I really loved this chat and it was such a fun and refreshing take on revisions.

About Jess:
Jess Faraday is the author of the Simon Pearce Mysteries, the Ira Adler Mysteries, and several standalone works of suspense. She lives in Scotland.

You can find her here: Website, Twitter, Instagram, Facebook
Tell me what did you take away from this week's lesson? I'd love to know.
Also, I would really appreciate it if you took the time to rate and review the podcast it helps people find our community and gets the podcast out into the world a little more.
Want exclusive behind the scenes and early access to episodes join up to the mailing list over here.

If you're looking for a cheerleader for your writing, then head on over to https://dreamingfullyawake.com/work-with-me/ and let's have a chat about how we can work together to get your writing on track.