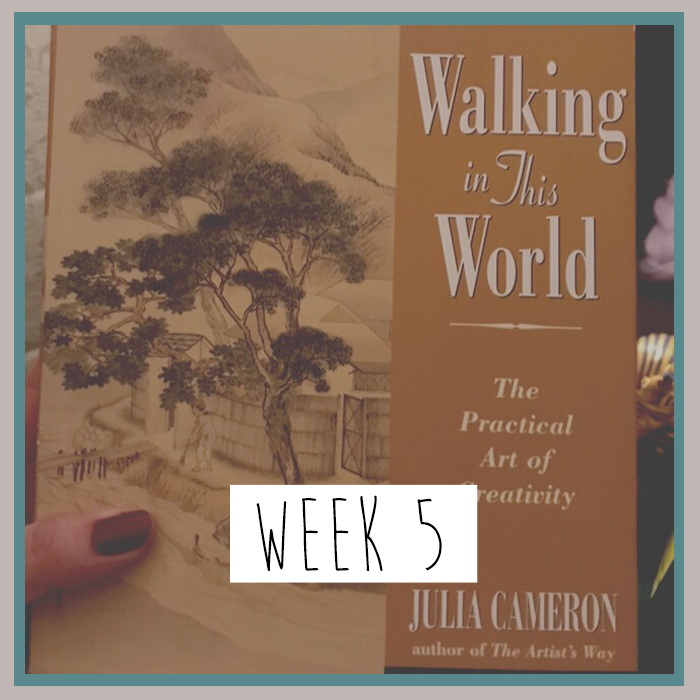 Walking in this World – Week 5
This week is all about Discovering a sense of personal territory and I feel that this was definitely something that I found I resonated with the most. All of the essays are definitely hitting home with collecting my energy, saying no where it counts and really digging in. I feel like WITW is talking to many parts of me, just as TAW had.
How many days this week did you do your Morning Pages?
I have been better than before but to be honest? Not many. It hard with everything else going on but I'm working on it. Something I've been really
careful with is not beating myself up about this. Because I know that sometimes I can't get there in the morning. But that's ok, as long as I pick it up when I can make sure that I can do it. I do find that when I sit down and do my Morning Pages, life is a little clearer.
Did you do your Artist's Date this week?
With everything going on there in the world at the moment. It's been harder to do Artist's dates with a lot of things closed and being back in Stage 3 restrictions has made it really difficult. So, I think for the next little bit these might be on the back burner, so it'll be interesting to see what I can do. I might change this to something that I can watch or do as my Artist's Date. We'll see how we go.
Did you get out on your Weekly Walk?
I did! I did this early this week and made sure that I could get there, I did detour over to get some blackboard paint for an exciting redo of my blackboard I have but that's something that'll come along.
Were there any other issues this week that felt significant to you in your self-discovery?
I think it's interesting at how much of our creativity is linked to our sexuality and our sacral chakra, which is no duh there but watching and reading and understanding how it all actually works is totally mind blowing. I really loved being able to tap back into that.