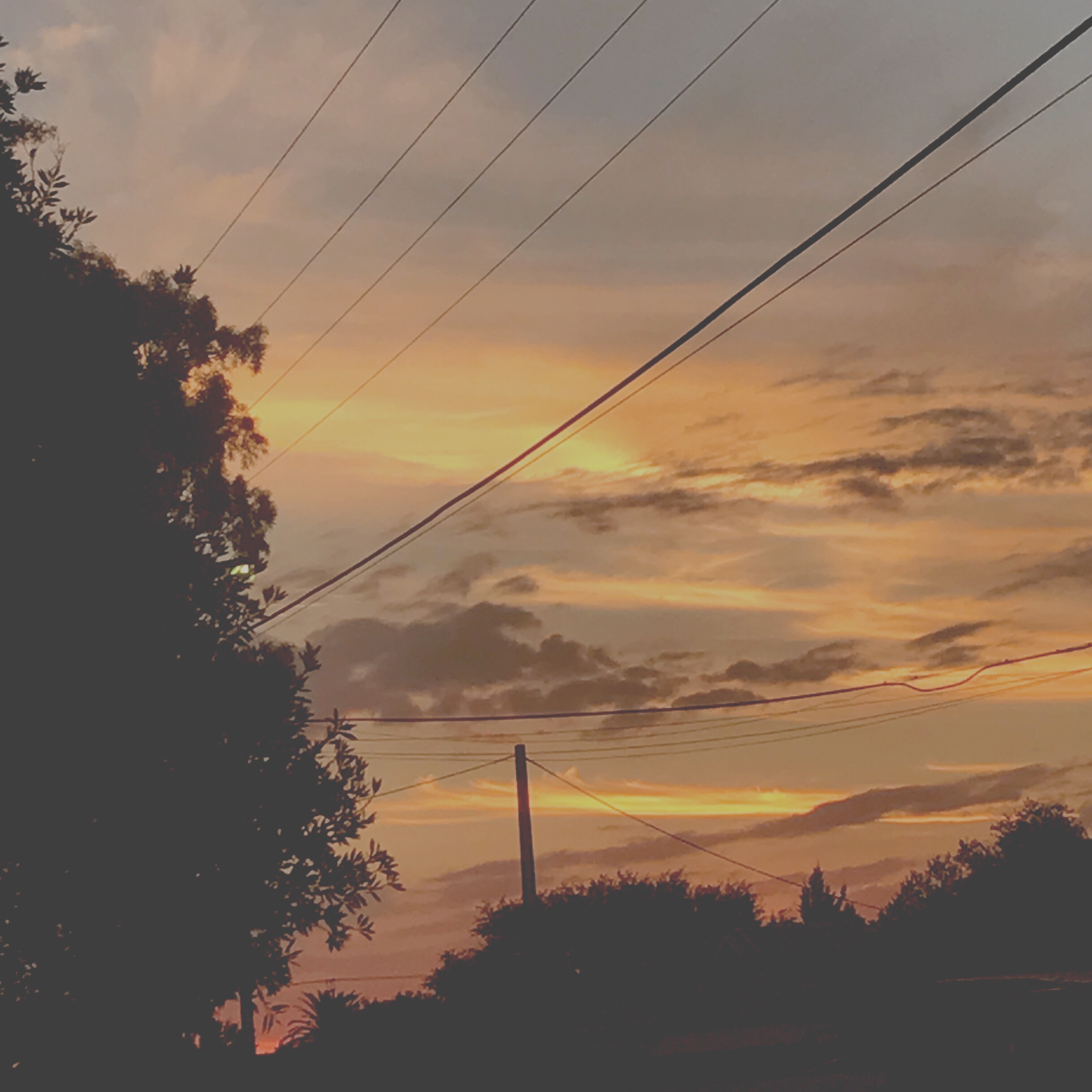 You guys may have noticed that my blog was void a blog post on Tuesday. It was my dad's three year death anniversary on Wednesday and I was hoping to find the words to sum up what I was feeling when the time came for it, but unfortunately, I haven't.
I have no more words for how it makes me feel.
I'm past angry, I'm past maybe even sad. Sometimes I feel like I'm past the hurt, but then I remember that the man that always held my hand and helped me is gone. He no longer and tell me he told me so without the actual words having left his lips. There was a sigh that would have said it all.
I have learned a lot of lessons in the last three years that I never thought I would have to learn this way.
I became a fatherless daughter and I didn't know what that meant. It was a club that I had long known existed but I didn't want to be apart of it. I couldn't remember what it was like to be able to survive in a world where I didn't have my dad to lean on and when I flew back to Adelaide on that tipsy, blurry eyed flight, I didn't know how to handle that.
I had to be the pillar of strength even when everything inside me was crying out for someone to ask me how I was really going. The words that filled my ears sometimes bounced off and I laughed to keep myself from splitting in two.
But to tell you the truth? I was a little dead on the inside, because I lost the one person who, even with his tough love approach, was always in my corner, even when I was too proud to admit it.
How do you go on living when that one person that looked at you with those knowing eyes and saw through all of your bullshit and unknowingly pushed you to do exactly what you wanted to do without you even realising it?
You learn to just move on. That's the real talk. You suck it up and learn to move on and even start running from the pain because running is easier than dealing with the deep soul drenching hole in your heart.
I miss hearing about the nothing when I asked how his day at work was, or about the smart comments, even the way he used to get fed up with stupid students at his work. I miss the way that he used to smell like a mixture of cigarettes and Lomani and the cheshire/tom cat laugh he used to do. He was just getting used to using an iPhone and even took a selfie to send to me, it one of the last pictures that I have of him.
I could give you words on words about him, but it wouldn't do him justice. He was a man that looked scary on the outside but on the inside was nothing but a pussy cat who wanted the best for everyone that he touched. Even now, three years after his death, we still have extended friends and family tell us just how amazing he was.
Something that didn't need to tell us because we already knew it. We saw it every day and even though he never verbally said it, he always made time for us. When he could he would pick us up from work/school if we asked and it was around his work. He would stand in the searing hot weather and watch my play netball Friday nights, he would take me to practice, pick me up from parties (even when I was stinking drunk and he knew I was trying to hide it). He was a dad that I am so grateful to have, because even though he was strict and I wasn't allowed to stay out past 1:30 (which was something that we playfully stretched at times) he would me how to be the woman I am today.
I don't like to give up, even when it's hard, I will try to do something until I can get it right. And when I needed the push to do what I really wanted, I pushed and kept pushing until I just decided I was going to do it and I did it. That's how I made it to Melbourne and how I pushed myself to stay in Melbourne.
There isn't a day that goes by where I don't wish that Dad was around now, but I'm okay in a world where I can keep going on with the things that he taught and instilled into me. I miss him every day and that's not something that will change but I will learn how to keep going, no matter what.