Words are my passion. I love sculpting, shaping and adjusting words just as much as I enjoy writing them. Let's get this straight, editing is 90% of the work; it's what gives stories zing and makes sentences sparkle. Editing makes everything beautiful, just like a little bit of sun brightens an already lovely landscape.
Do you know what editing really is?
Editing has layers, almost like a parfait. You have to dig around and peel them back to get to the best part of the piece.
General editing is the first point of contact. This stage is all about checking if the piece makes sense and clearing up any inconsistencies in the story or characters. Editors mark up the work with suggestions for the writer and leave it up to them to adjust. A good editor doesn't let their own voice sneak into the writing of others.
Copy Editing is all about the details. At this stage it's all about correcting spelling, grammar and pointing out further inconsistencies. A lot of people miss this stage completely by thinking that their own editing is enough. As writers we are always too close to our own writing so it is important to have an external editor. Don't miss this step!
Proof reading makes sure that there are no errors before it's ready to be shown to the world. Generally it doesn't pick up on any plot/character/fact issues as it's the last point of contact before publication. Everything should be ready to go. At this stage it's about checking the formatting of the piece and making sure there are no last mistakes.
You have the right to accept or reject any changes. You'll be able to discuss every change with me.
I do my best work when I have the chance to see the piece more than once. That's why, with all of my packages, you get unlimited email support for the duration. What does that mean to you? It means that you can send me emails back and forth as many times as you like during our time together plus you'll get feedback on how to improve your piece.
With the experience I learned from working at a University based publication and my time at an independent publishing company, I have honed my editing skills. I have the knowledge and the heart to approach your piece of writing with love, kindness and an understanding that is unparalleled. I can read between the lines of what you're trying to say and help you hit the mark. I don't change your words.
I fit in with your voice, sculpting your words so that they sparkle. You will sit back and think: Wow. Those edits really made a difference!
I believe in your work and I'm as excited about it as you are. I'll help lift you up as well as edit your pieces. Your writing is important to me because I care about the incredible opportunities a bright, radiant piece will bring to your life and the lives of your tribe.
And while I am insanely in love with your work, even before you've given it to me, know that non-fiction isn't all that I do. I love and know the ins and outs of most fantasy and I'm a stickler for worlds and greatly built worlds, so don't feel like your story isn't going to fit in with my editing style, it most definitely will because I like to blur the lines a little. Things are best when they're a little messier, but trust me, I know how to clean them all up for you.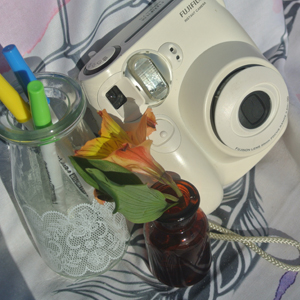 Do you have a blog post or a brief you need looked over? How about an essay or a short story? You're in luck! If you're after general editing on a budget this is package is for you. While it's not as extensive as what my other packages are, this is definitely the one that you'll need to get your piece sparkly enough.

Unlimited email support for the duration of the work.
General editing of the piece as per the style and genre. This includes but is not limited to structure, clarity, plot, characters, images and any suggestions on how to better your piece of writing.
Limited to one long or two shorter pieces, but for bigger pieces please email for a quote.
One – two weeks turn around (on smaller projects, please allow at least 3-4 weeks with a much bigger project).
 
Unlimited email support for the duration of the work.
Detailed feedback on how to fix issues with style, punctuation, grammar.
Dependent on the size of the project
One – two weeks turn around (on smaller projects, please allow at least 3-4 weeks with a much bigger project).

Unlimited email support for the duration of the work.
Detailed attention given to the text to correct any human and/or computer errors that have been made between copies.
One-two week turn around(on smaller projects, please allow at least 3-4 weeks with a much bigger project).

This is the big one. You get all of the packages for one price.
You'll have unlimited email support until your launch.
I'll answer any questions you have about editing marks and comments.
The turn-around time will be the same at each stage; however will be subject to a longer time period overall depending on the size of the project.
I will keep you in the loop about your piece and how I'm going.
If more time is needed, there will be no extra charge to you.
Do you have any questions or queries? Don't hesitate to email me at, I love getting emails. Hit me up at mandi(at)dreamingfullyawake(dot)com and we'll make a time to chat about your work and what you need done with it. I look forward to chatting with you and working on making your baby shine.
Just a small side note, the prices are dependant on how big the project and after learning how big our project is I'll quote you for the amount of pages and work it'll take me.
To book in a sesh with me hit up my Booking Page and select your package.
Mandi edited my opt-in ebook in such great depth – I was amazed at her attention to detail. She has transformed my ebook into something that is so much more professional, and I now feel proud about launching it to the world.
– Chloe from One Infinite Life
Mandi's help in editing my eBook '7 Steps to Superhero Self Confidence' was invaluable. Her fine tooth comb approach meant she picked up all the little errors I missed. This meant I was able to offer a great product, rather than just a good product.  I felt like Mandi cared about my book as much as I did. She helped me tweak my message to make it clear and engaging. I also love that her editing included positive feedback and encouragement.  Seeing a "love this" in amongst the editing really helped me feel positive and confident about what I'd created. I'm really grateful to Mandi for sharing her skills and knowledge with me. I look forward to working with her again in the future.
– Sarah from sarahjensen.com.au
I have had the great pleasure of working with Mandi on my "Nourishing Me" ebook. Not only did she provide a keen editing eye for mistakes, flow, tightening text and providing for "ease of reading experience" for the reader – with her comments throughout my book, I felt uplifted and encouraged by the whole process of working with her. She made me feel so affirmed and assured in my writing and content – I can't wait to work with her again. If you are thinking of working with Mandi – I can't recommend her highly enough."
– Chantal from chantalroelofs.com
As fun as the writing process can be, after a stint in the creative cave I'm usually rather exhausted. So it was beyond amazing to have Mandi on board to help me in the final stages of bringing my eBook to life. Her attention to detail was divine and her soft, sweet way of delivering suggestions was very much appreciated. Infinitely grateful I got to have this editing goddess by my side.
 – Meg from Adventuring Home
Mandi is a virtual pocket rocket. Timely support. Bang on recommendations. If you're after someone who has got your writing's back, Mandi is your wordsmith Queen.
– Sarah T from Practice Glow